Selling your Cabo Real Estate
---
When it comes to selling your Cabo property remember that not all agents are created equal. When a client chooses Dane Posey to partner with when selling their property they know that no one will work harder for them. I pride myself on creating and implementing personalized marketing strategies that often result in less time on market and the highest returns achievable.
---
Viral Marketing
Exposure, Exposure, Exposure. Pose Knows how to get your property seen by more potential buyers all around the world.
How?
HD Photography
Custom Video
Captivating Stories
Five Point Campaigns
Your home needs to be advertised in at least five different mediums to attract multiple buyers with the goal of coordinating simultaneous offers to earn you the highest offer price achievable.
Including
Print Campaigns
Social Media
Google Adwords
---
---
Satisfied Clients
References upon request from satisfied clients that have sold their properties with Dane Posey and have referred him to their friends and family.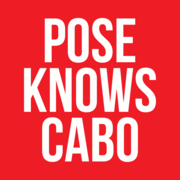 Need to sell in Cabo? Pose Knows How!
Certified Negotiation Expert (CNE)
---
Receiving an offer is only the beginning. As a Certified Negotiation Expert our expertise and experience will earn you the best results possible. When partnering with Dane Posey and Angie Villa, you have teammates that know how to get the job done.
Resort and Second Home Property Specialist (RSPS)
---
Selling a vacation home is nothing like selling a primary home in the US or Canada. In many cases you are selling a "Want" and not a "Need." That takes a different mindset and frankly is the reason so many Real Estate Professionals from the US and Canada fail when they attempt to transfer to the Los Cabos market. Thinking FSBO? Think again. You could be costing yourself thousands and thousands of dollars and lots of grief. When you partner with Dane Posey and The Agency Los Cabos you are gaining competent professional partners with a track record of success.
Are you planning on
in Cabo?
Creative Open House Events
At the forefront of Cabo Real Estate Marketing Innovation
Looking to sell in Cabo?
Call Dane Posey
---
Direct from Mexico +52 1 (624)161-2618. Direct from USA or Canada +1 1 (925) 289-4788